A Better Toilet
For A Cleaner World
We are based out of Duke University's Center for WaSH-AID, a multidisciplinary team with a mission to leverage technology innovations to address complex global challenges impacting water, sanitation, hygiene and infectious disease in resource-limited environments. We partner with many research, industry and non-profit organizations, including RTI International, Colorado State University, Biomass Controls, NASA's Ames Research Center and the U.S. Naval Research Laboratory to develop prototype systems for safe, sanitary and affordable waste treatment.
Our team includes experts in engineering, water and sanitation, energy, and economics:
Brian Stoner, Ph.D.
(Principal Investigator and Project Lead)
is Director of Duke's Center for WaSH-AID (Water, Sanitation, Hygiene and Infectious Disease) and Visiting Distinguished Fellow in Global Health Technologies at RTI International. He is also a Research Professor in the Dept. of Electrical and Computer Engineering at Duke University, a materials scientist with expertise in the synthesis, processing, and characterization of materials using electrical, electrochemical and plasma techniques. At Duke and RTI, he leads multidisciplinary programs in Global Health Technologies with an emphasis on integrating expertise across engineering, social science, economics and policy to address complex global challenges. He holds 23 U.S. patents related to novel microelectronic materials and systems, and has authored or co-authored two book chapters and more than 170 scientific publications.
Jeffrey T. Glass, Ph.D., M.B.A.
(Co-PI and Entrepreneurship Lead)
is a Professor in the Electrical and Computer Engineering Department and the Hogg Family Director of Engineering Management and Entrepreneurship in the Pratt School of Engineering at Duke University. He has been a member of advisory boards for several start-ups, the interim CTO of a start-up during a leadership transition, conducted due diligence for venture capital firms, consulted for fortune 500 companies, and testified as an expert witness in patent litigation. He has published over 140 papers and book chapters, edited six books, is a co-inventor on 15 patents and is an ISI Highly Cited Researcher in Materials Science.
Emily Wiegand, M.P.A., M.A.
(Program Manager)
is the Program Manager for Duke University's Center for WaSH-AID. She is an experienced Program Manager with a demonstrated history of working on complex multi-million dollar development projects focused on the Economic Development, Higher Education, and Water, Sanitation, Hygiene sectors. She has successfully managed programs at local, regional, and international levels. She is skilled in implementing grants, contracts and business development practices, budgeting and financial analysis, creating streamlined systems and procedures, integrating new operations into organizations, communicating with diverse stakeholders and developing key relationships. Her experience in enhanced operations, project management and customer service excellence has helped to increase project efficiency and effectiveness. She holds a Master of Public Affairs (M.P.A.) in Nonprofit Business Management and Master of Arts (M.A.) in Philanthropic Studies from Indiana University-Purdue University, Indianapolis.
Jeff Piascik, Ph.D.
(Product Development Lead)
is the president of Biomass Controls LLC whose mission is to enable resource recovery for the decentralized circular economy and provide data for the emerging smart economy. He also serves as the product development lead for Duke's "Reinvent the Toilet" program (funded through the Bill & Melinda Gates Foundation), developing waste treatment solutions for use in developing nations. Prior to joining Biomass Controls, he served as a senior research scientist at RTI International where he led programs in materials and testing technologies, novel material systems, surface modification for enhanced material properties, MEMs-based devices, and transformative technologies for water and sanitation health initiatives. He has authored more than 50 peer-reviewed papers and conference proceedings and holds four US patents related to novel material systems.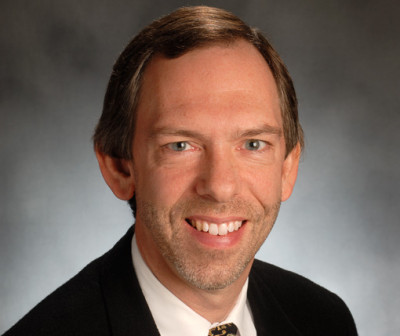 Myles Elledge
(Executive Director, Human and Environmental Health)
is Biomass Controls' Executive Director of Human and Environmental Health. Mr. Elledge has worked in 21 countries with USAID, the Asian Development Bank (ADB), the Japan Overseas Development Corporation, the Bill & Melinda Gates Foundation, and the World Bank. Over the past 20 years, his work on water and sanitation issues has focused at the national policy level and on supporting improved social infrastructure planning and service delivery at the subnational level. Mr. Elledge has supported projects in Africa, Asia, Latin America, and Eastern Europe. He served as task leader for the global USAID Environmental Health Project to develop guidance documents on sanitation policy, and he recently led a peri-urban sanitation intervention in Indonesia supported by Taiwanese partners. He holds a B.A. degree in Third World Studies from the University of the South, and a master's degree in International Economic and Social Development from the University of Pittsburgh.
Edgard Ngaboyamahina, Ph.D., M.B.A.
(Research Scientist, Enabling Technologies)
is a Research Scientist at Duke University's Pratt School of Engineering's Department of Electrical and Computer Engineering. He holds expertise in electrochemical techniques applied to synthesis and characterization. Prior to joining Duke, he worked with established French companies. With the Commercial Strategic Directorate of Eléctricité de France (EDF), he analyzed the White certificates scheme from an economic perspective. At the Atomic Energy and Alternative Energies Commission (CEA), he developed new materials for electrical vehicles' batteries. At Duke, his work currently includes the application of novel energy-efficient techniques to both disinfect liquid waste and mitigate unpleasant odor in sanitation facilities.
John Mizia
(Lead Combustion Engineer)
John leads the biomass cook stoves program at the EECL and is lead engineer for the solid waste gasification unit. He joined the EECL team in 2012 after spending nine years in the aerospace industry at United Launch Alliance where he developed booster propulsion systems. John also coordinates testing activities within the lab, working with industry leaders to develop and further technologies which improve living conditions in the developing world.
Thaddeus Hunt
(Web Developer & Communications)
is a web developer at the Duke Clinical Research Institute as well as the owner of Conduit Designs, LLC, a one-man web developement shop located in downtown Durham, NC. He's been hand-crafting sites for well over a decade (including the very site you are looking at right now) and is responsible for administering abettertoilet.org in addition to facilitating the web-based documentation and communication of RTI International's reinvent the toilet project.
Michael Flynn
(NASA Ames)
Michael Flynn (NASA Ames) – Scientist from Space Biosciences Division with expertise developing systems that convert human waste for reuse on space missions and related applications. Michael Flynn serves as technical adviser to the team.
Paul Natishan, Ph.D.
(Naval Research Laboratory)
– Head of the Corrosion Science and Environmental Effects Section at NRL with expertise in electrochemical treatment of environmental waste. He is also the past President (2009-2010) and Fellow of the Electrochemical Society (ECS) and Fellow of the National Association of Corrosion Engineers (NACE). Dr. Natishan serves as technical adviser to the team.
Robin Szczuka
(US Army Natick Soldier Research, Development and Engineering Center (NSRDEC))
Is a Senior Chemical Engineer of the Fabric Structures Team at NSRDEC where he works on developing state of the art technologies and concepts aimed at improving performance and capabilities of expeditionary shelters for the Warfighter. Robin has more than a decade of experience managing technical projects involving advanced shelter technologies and products including, CBRN protection & decontamination, black waste remediation and management, fire safety, performance textiles, energy efficient and hybrid energy systems as well as novel support structures. He also has extensive experience serving as project manager on wide range of research based shelter initiatives and also provides support to Force Provider (FP) systems at the Base Camp Integration Laboratory (BCIL). Mr. Szczuka serves as a technical adviser to the team.
Chris Aall
(US Army Natick Soldier Research, Development and Engineering Center (NSRDEC))
Is a Senior Mechanical Engineer of the Fabric Structures Team at NSRDEC. Mr. Aall has played a vital role in the hands-on development of novel expeditionary basecamp technologies; including, but not limited to, quick-to-deploy inflatable structures, radiant heating for billeting shelters, and water demand reduction technologies to mitigate basecamp waste backhaul and resupply operations. In his 9 years of project management and applied engineering at NSRDEC, he has created innovative test methodologies for evaluating showerhead mechanical cleaning performance and quantifying condensation build-up in expeditionary shelter systems. His cold weather organizational equipment expertise has positioned him as a NSRDEC liaison to the National Science Foundation, in support of developing austere sheltering systems for both Greenland and Antarctica research operations. Mr. Aall serves as a technical adviser to the RTI team.
Links to Partner Organizations:
US Army Natick Soldier Research, Development and Engineering Center (NSRDEC):